Xoloitzcuintle Breed Info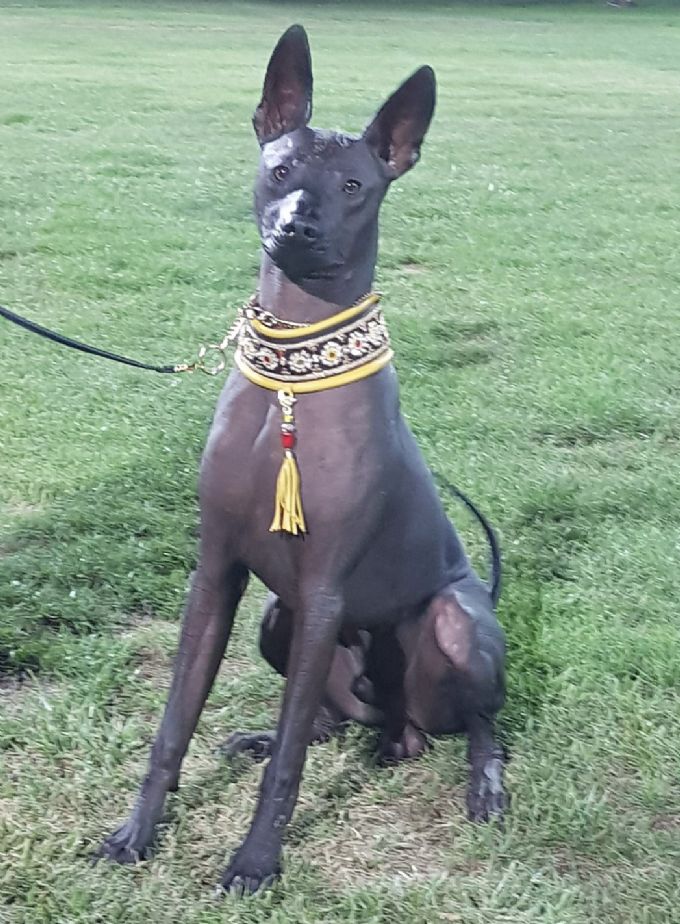 The Xoloitzcuintle is more commonly known as the Mexican Hairless, or Xolo. (Pronounced Show-low-eats-queens-tlee)

The Xolo is one of the worlds oldest and rarest breeds dating back over 3,000 years.

Once eaten by the indigenous Mexicans in special ceremonies as a ritual to their beliefs and was regarded as a representative of the god "Xolotl", from which its name obviously originates. Its task was to guide the souls of the dead to their eternal destination. Therefore the dog became scarce, reaching a point of near extinction.
The Federación Canófila Mexicana (Mexican Kennel Club) rescued this native breed and has used the Xoloitzcuintle on its logo since 1940. The hairless variety of the breed is also known by the name "perro pelón mexicano" (Mexican Hairless Dog).
There are three sizes in the breed. Standard, Intermediate and Miniature. Also the breed has a coated variety.
The Xoloitzcuintle is a silent and calm dog, cheerful, alert and intelligent, aloof toward strangers, he is a good watchdog and an excellent companion and is never aggressive.
There is a total absence of hair, the skin should be soft and the body temperature is the same as in other dogs with hair.

The skin requires more care from exposure to the sun and elements due to its lack of natural protection. The dog tends to sweat through its feet/foot pads which is why it seldom pants, except in extreme heat.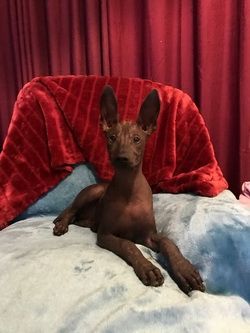 Contact Details
MOHAWK CHINESE CRESTED DOGS AUSTRALIA
ARTNUDEVEAU SPHYNX CATS
& LYKOI CATS.
BELGIAN BANTAMS
(D'uccle and D'anver)
EMAIL APPLICATIONS TO
[email protected]
Vicki Bridle
Gippsland
Victoria.
No text messages thank you.